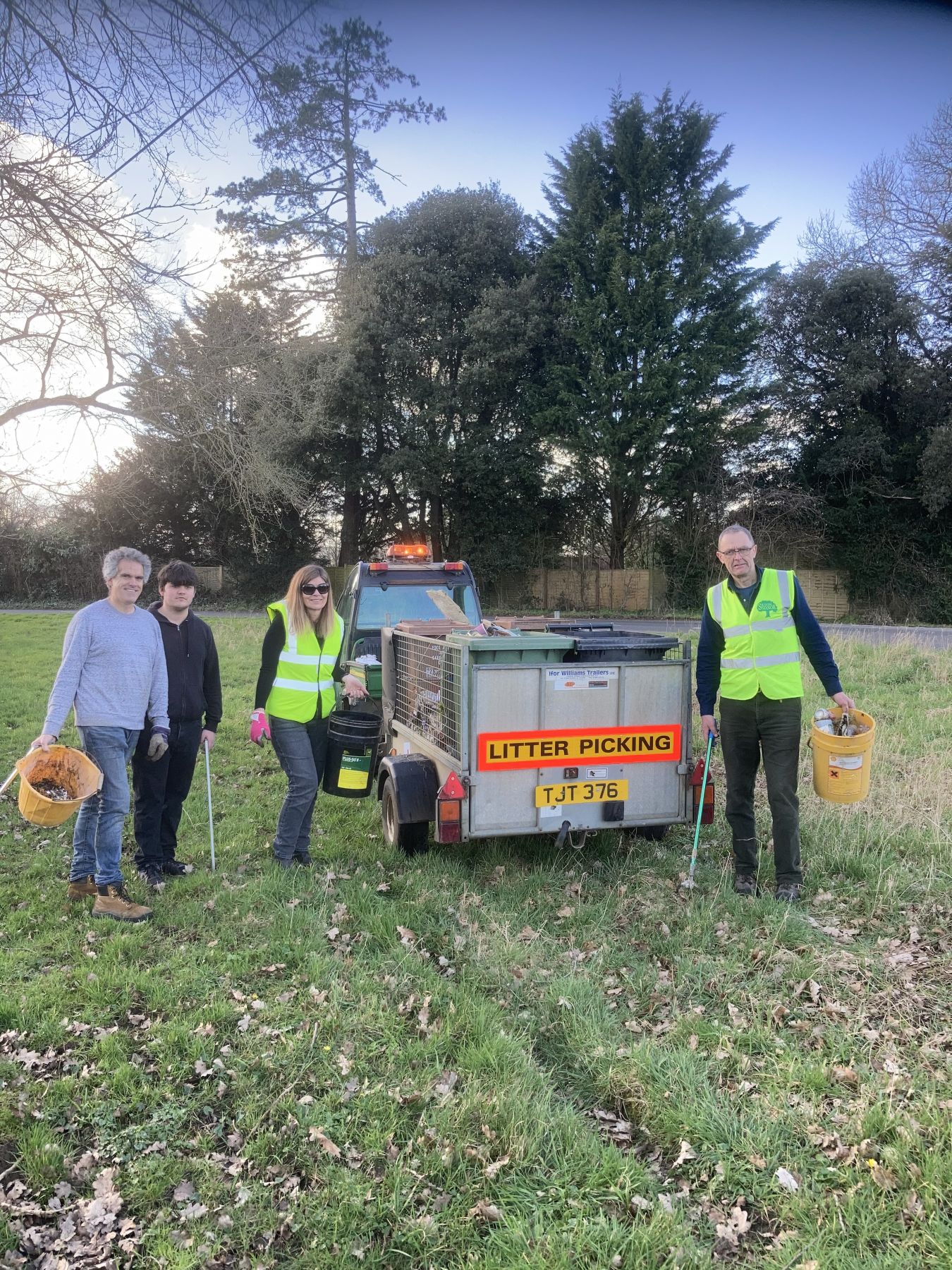 The lockdown litter pickers
A big thank you to the Harrises and the Dyers for doing a great job clearing the litter along Silton straight. It took Keith, Sue, Rob, Jackie and Fin two hours to cover from Bourton signpost down along Silton Straight to the lay-by before Milton and back again.
In total there were five wheelie bins of mixed rubbish collected – including a fridge, children's toys, a paper shredder and various parts of cars. The favourite canned drink seems to be Thatchers!