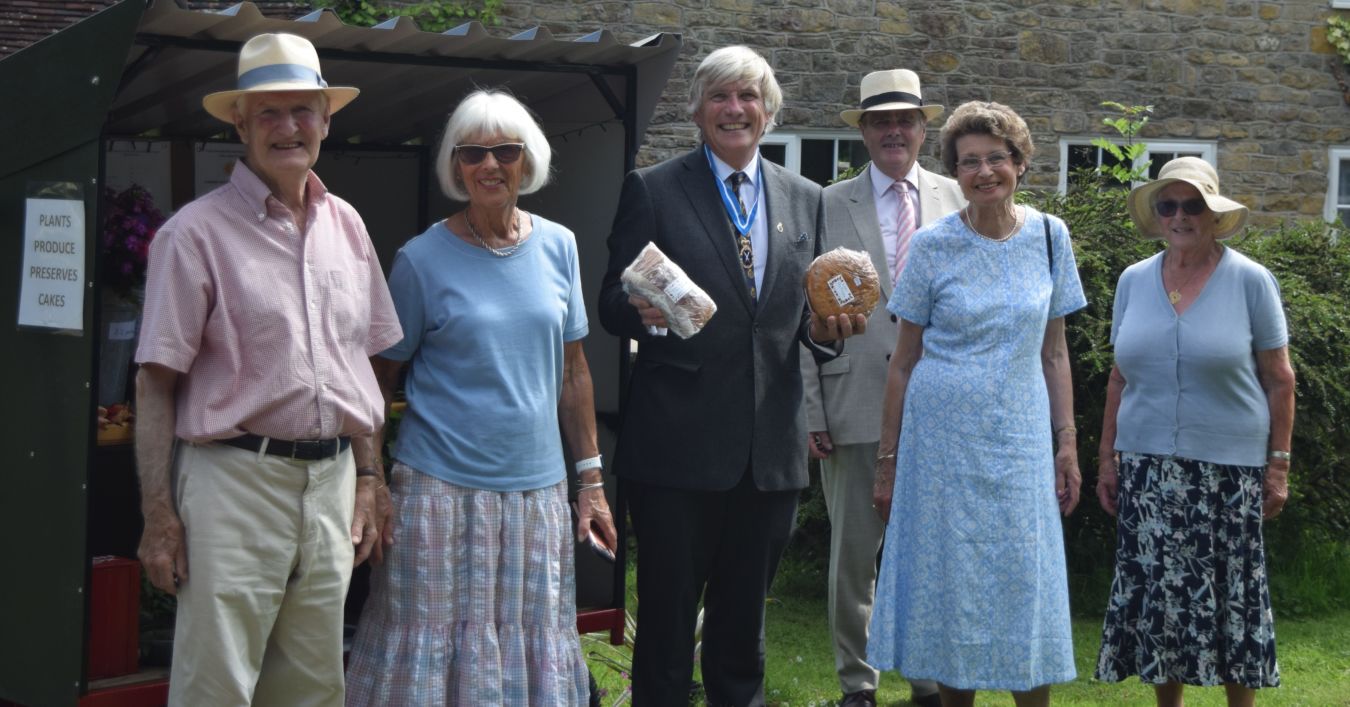 Visit by the High Sheriff for Dorset Mr Michael Dooley to Bagmore Farm Plant and Produce Stall
On Friday 16th July the High Sheriff for Dorset, Michael Dooley, visited Bagmore Farm to see for himself the plant and produce stall set up by Diana and David Masters that has proved to be such a financial success in raising funds for local charities. He was met by Jackie Dyer, Parish Chairman, and was introduced to both Diana and Davis Masters and also to Sue Matthews and Wendy Harris who had produced so much of the pastries and preserves for the stall.
The purpose of the visit was to search out, thank and support the unsung heroes in our community who had done so much to help others during the pandemic.
The High Sheriff stayed for nearly two hours and we are already planning another visit, this time to the Village Hall where he can meet other contributors to the stall and also some more of our parishioners.